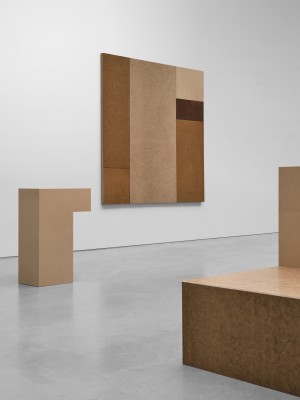 The Last of the Masonite Boards
Folkform at the Art Academy.
The Folkform exhibition "the Last of the Hardboards" is on view at Konstakademien in Stockholm until 29 April. The exhibition is a piece of industrial history told through our work with the Masonite hardboard. A decade of investigations and experimentation with the board material has resulted in a retrospective exhibition and a book publication titled the Production Novellas. Welcome to the book launch! This special edition of the book is numbered and printed in 300 copies.
BOOK RELEASE
Saturday 22 April open 11am – 11.59 pm
OPENING HOURS
Tuesday-Saturday 11am – 4pm
ADDRESS
Fredsgatan12
Stockholm
Welcome!