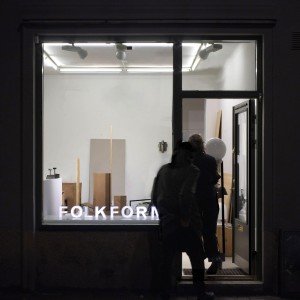 Folkform Open Atelier
This is a unique opportunity to experience the Folkform atelier, the creative home of the design duo Chandra Ahlsell and Anna Holmquist and the place where their designs come to life. The exhibition in the studio features examples from the Plissé lighting collection in collaboration with the artist and fashion designer Roland Hjort.
Open Tue 7 feb – Fri 10 feb
10am – 4pm.
Grindsgatan 29
Södermalm, Stockholm
Presentation by Folkform
Wednesday Feb 8
At 9.30am – 11.00am.
Welcome!